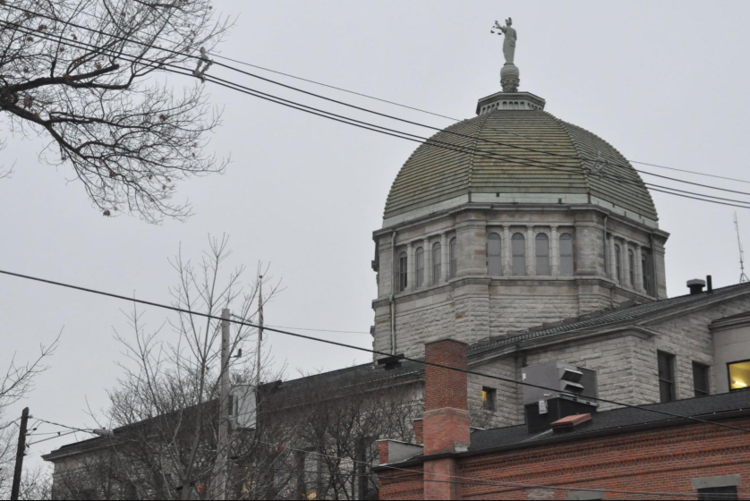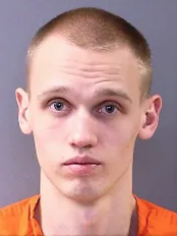 TOWANDA — A former Canton Borough Police officer was sentenced to 16 months to 48 months in state prison Monday after pleading guilty to charges related to an alleged sexual relationship with a 16-year-old female and illegally recorded phone calls with multiple individuals, businesses and organizations.
Joshua R. Gleco, 27, a former resident of Montoursville, was charged with 24 counts of crime related to the incidents in March but pleaded guilty to four charges including two counts of felony intercepting communications, one count of felony obscene materials or actions and one count of corruption of minors in August.
On Monday, the Honorable Judge Evan Williams III heard statements from Gleco, his mother, and attorney Mark Bufalino.
Bufalino stated that Gleco understands his actions have consequences and has "accepted his responsibility" for committing the crimes.
The attorney told Judge Williams that while Gleco's actions were wrong, especially in light of being a police officer, he believed Gleco's case presented a "different circumstance" because Gleco and the victim were in a relationship, though she was too young to consent to sexual activity.
"There was some feelings between these two," Bufalino stated, saying that Gleco did not "trick her or force his physical prowess upon her" and that she did not provide an impact statement.
Bufalino also told the court that both as a "professional and a human" the felonies will "disrupt (Gleco's) entire life" as he will never be able to work in law enforcement again.
Bufalino asked that Gleco's sentence be given concurrently so that he has a chance in the near future to reenter society, make amends for his actions and be a productive citizen.
Gleco's mother gave a short testimony stating that Gleco had made a bad decision but arguing that he and the victim "had feelings for each other" and asked Williams to be fair in his sentence.
Gleco stated that he had become a police officer to help people and "treated everyone like family" as he would want to be treated while he served in Canton.
He apologized to Williams for "wasting the court's time" and said that there were issues in the Canton Borough Police Department when he worked there in the past and is currently, and that he did the best he could and did not want to "tarnish the badge."
Gleco stated that he "was scared" during his time as a Canton police officer and was going to go into the military or another field, saying he was "just a fool that got sucked into a bad situation."
Gleco asked the court to consider his family and that he has an elderly dependant that lives with him when giving his sentence and stated that he already has a job upon his release where he will utilize a Commercial Driver's License.
Gleco also stated that he had multiple targets on his back in the Bradford County Correctional Facility as he was viewed as a "pedofile" and a "snitch" because he was a police officer.
"I've had my share of jailhouse justice," he said.
Both Bradford County Assistant District Attorney Albert Ondrey and a statement from probation stated that Gleco broke the trust of both the community and the victim in a position where he was employed to protect others.
Ondrey stated that there had been multiple incidents of behaviors while Gleco was in BCCF but the court did not take the incidents into consideration as BCCF has recently switched software systems and was unable to provide documentation, and Ondrey could not provide more details of the incidents and another attorney who was informed of them had gone home sick.
Williams stated that the case was "troubling...in a lot of ways" and though the relationship between Gleco and the victim had a "relatively consensual nature" she was not old enough to consent.
"As a police officer you should certainly know that," Williams said.
Williams did state however that the felonies Gleco pleaded guilty to were not of the most serious of nature and he did not believe he should receive a sentence in the highest end of the recommended range.
Williams sentenced Gleco to four to 12 months of incarceration and a fine of $250 for each count of intercepting communications, 5 to 12 months of incarceration and a fine of $100 for obscene materials and 3 to 12 months of incarceration for corruption of minors for a total of 16 to 48 months of incarceration, which must be served consecutively in state correctional facility.
Williams credited Gleco with the 238 days he has already served in jail toward his sentence and stated that he is Recidivism Risk Reduction Incentive eligible, meaning he will be eligible for parole after a minimum of 12 months.