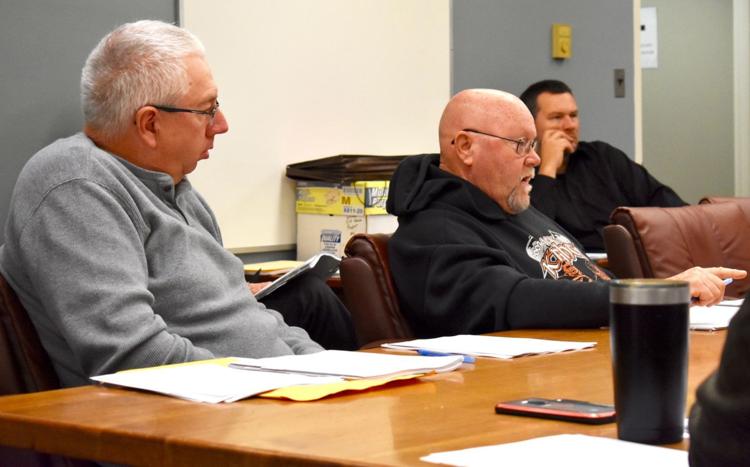 TOWANDA BOROUGH — The Towanda Borough Council hashed over several funding strategies for a new ladder truck for the borough's fire department and passed a motion to advertise their new parking ordinance in their regularly scheduled meeting on Monday evening.
The Towanda Fire Department has been searching for a suitable replacement for their 1988 ladder truck, which is out of service currently as repairs are done. The truck has caused more headaches to the department in recent years as it breaks down more often and parts for the almost obsolete vehicle are becoming more expensive and harder to find.
"Hopefully it's something we can fix that's a reasonable amount of money that can buy us some time to decide what kind of truck we need and which way we're going to go," Roof said about the truck in the meeting.
While the truck is out of service Wysox's ladder truck has been covering Towanda's area of coverage for instances that would require a ladder truck.
The department hopes to find a smaller, used ladder truck that would be able to navigate the borough and township streets better to replace the aging one, but even bargain shopping for fire safety equipment can give sticker shock.
Roof said in the meeting that a truck like the one they hope to purchase would cost at least half of a million dollars. A new one would be more than double that.
"That's what people don't really understand," said council president Paul Sweitzer in the meeting about the price tag of fire trucks.
He went on to say that the public generally is not aware of the exorbitant prices for fire equipment and that the small fundraisers that the department puts on, like barbecue chicken sales, would never even scratch the surface of a half of a million dollar bill.
"You can't sell enough chickens to buy a tire," he added.
"It's obscene," Borough Manager Kyle Lane said.
The department hopes to find a 2007 or later model truck near the half a million dollar price point, but months into their search no truck in their price range has been found.
Also in the meeting Lane unveiled the borough's new parking map. Lane said that he hoped the map would clarify some issues people in and visiting the borough have brought up regarding their confusion with the new parking rules.
The borough is expected to put the map on display throughout Towanda in the near future.