DA: No charges will be filed against State Troopers that killed Elkland Township man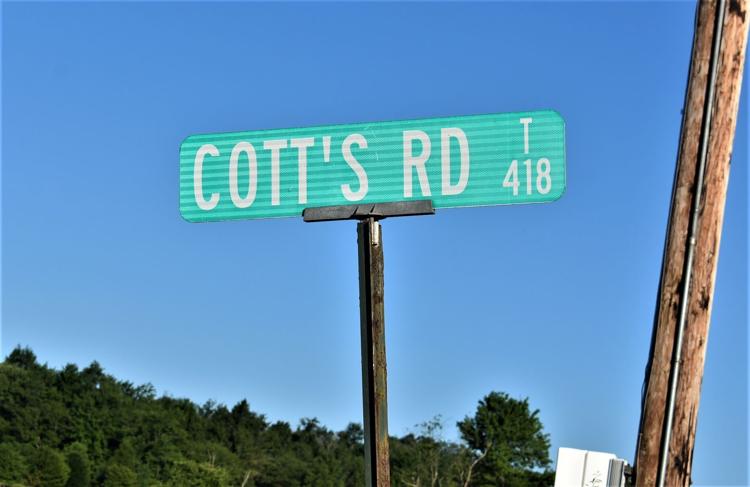 LAPORTE — Sullivan County District Attorney Leonard Simpson announced on Monday that his office would not be pursuing charges against two Pennsylvania State Police troopers that killed Kevin Norton at his home in Elkland Township on July 10.
The two troopers, who have not been identified, took lethal action against Norton while serving a warrant for his arrest on the morning of July 10. State Police told the Review in July that Norton was located by Pennsylvania State Police, Sullivan County Sheriff Bobby Montgomery and a deputy in his garage at 521 Cott's Road while law enforcement was serving a warrant to take Norton to jail after he did not report to the Columbia County Correctional Facility as demanded by a Sullivan County court.
State Police said that after law enforcement identified themselves as such to Norton, police spotted a shotgun nearby and told Norton not reach for the weapon. Norton then reached for the weapon and "leveled" it at police prompting the troopers to take lethal force by discharging their service weapons.
Sullivan County Coroner Wendy Hastings told the Review in July that she had pronounced Norton dead at 11:16 a.m. while in an ambulance at the Cott's Road property. His cause of death was ruled as multiple gunshot wounds.
Norton did not report to jail for a sentence of six to 23 and a half months after pleading guilty to a misdemeanor charge of theft by unlawful taking in June.
Norton was originally arrested for the theft charge and multiple other felonies in September after an investigation by State Police led them to Norton's residence where they discovered items stolen from a nearby cabin.
On Feb. 18, Norton entered into a plea deal with the Sullivan County District Attorney's office where he would plead guilty to the misdemeanor charge with all other felony charges being dismissed according to court documents obtained by The Review. A sentence of not less than six months and no more than five years at the Columbia County Correctional Facility was determined on June 2 along with fines in the amount of $3,675 and cost of prosecution. Norton was ordered to report to the jail on June 8.
Before Norton was due to report to the jail he filed a motion for a modification of sentence that would allow him to serve his sentence on house arrest due to the COVID-19 pandemic on June 4. Norton suffered from numerous health issues, increasing his risk of severe illness or death if exposed to COVID-19.
The court also made the move to reduce his maximum time in the jail to be no more than 23 and a half months on June 4. On the same date Norton filed a motion for continued bail pending decision on post sentence hearing and an appeal of the sentence.
At the time of Norton's sentencing, the Assistant District Attorney in Sullivan County advised the Court of Common Pleas of the 44th Judicial District in Sullivan County that the office was "going against a long-held practice and requesting that the court sentence Norton to probation," according to an opinion written by President Judge Russel D. Shurtleff in support of the court's decision to deny the motion for continued bail. The counsel for Norton also requested a time-served sentence and parole at the time of sentencing.
Norton's attorney Kyle Rude told the Review in June that the District Attorney's office realized that Norton committed crimes that were against his character because of his condition and problems with his medication.
"He had support from the D.A., his family and from people in the community," Rude added.
After the appeal was denied, Norton and counsel filed an appeal to the Pennsylvania Superior Court, who issued an order on June 5 staying Norton's execution of sentence and directing the lower court to state its reasons for denying the motion for continued bail.
In the opinion beckoned by the Superior Court, reasons provided by both the prosecution and defendant on why Norton should not be remanded to jail were that a number of people, including victims of the crime, were in support of the defendant, that Norton had compromised health concerns about the ongoing COVID-19 pandemic and the widely held belief that not for Norton's abuse of prescription medication and alcohol the crimes would not have been committed.
Residents of the Forksville area familiar with Norton told the Review that after he sustained multiple burns that greatly affected his physical and mental health in a barn fire a few years earlier that he was a changed person. Court documents showed that it was known that he abused prescribed medications and alcohol in an attempt to self-medicate his pain. In the affidavit for Norton's arrest in September on the theft charges, State Police spoke with Norton's son who told police that his father had not been acting like himself lately.
Shurtleff said in his opinion, "Despite the District Attorney's Office and counsel for (Norton) agreeing to a sentence of probation, this court is not bound by any such agreements," before stating that because of Norton's extensive criminal history any lesser sentence than the one already given "would depreciate the seriousness of (Norton)'s actions."
Norton had been convicted of two DUIs and harassment in his past.
After conceding to Norton's physical limitations and health issues, Shurtleff said there are no and have been no reported cases of COVID-19 at the Columbia County Correctional Facility which led the judge to find no compelling reason that Norton couldn't serve his sentence at jail.
Rude said that after the appeal was denied Norton was not happy and perplexed by the decision to send him to jail despite the prosecution and himself in agreement on a sentence of probation.
"I'm afraid that his fears led him to do what he did," Rude said of Norton's mindset at the time.
After the court's opinion on the appeal was made on June 17, the Superior Court reversed the stay. Norton did not report to jail which in turn created the arrest warrant to be served by State Police and the Sullivan County's Sheriff's Office on July 10.
Simpson said in a press release that the state Police Troop P Major Case Team investigated the shooting along with the DA's office, the Sullivan County's Sheriff's Office and first responders.
"After a thorough review of the investigative report, I, as chief law enforcement officer of Sullivan County, have concluded that the officer involved acted within the scope of their duties and the discharge of their weapons was necessary under the circumstances," Simpson said in the release. "There will be no criminal charges filed."
Simpson went on to say, "This has been a tragic and emotional event for everyone involved — Mr. Norton's family and friends, the entire community, and members of law enforcement. The response of the people of Sullivan County has been amazing and commendable."
The District Attorney's office did not respond to requests for comment, autopsy or toxicology details from The Daily Review.
A spokesman for Pennsylvania State Police confirmed in July that the troopers involved in the shooting were placed on administrative leave during the investigation. The spokesperson confirmed on Wednesday that the troopers were back on full duty after the decision was made by Simpson not to press charges.