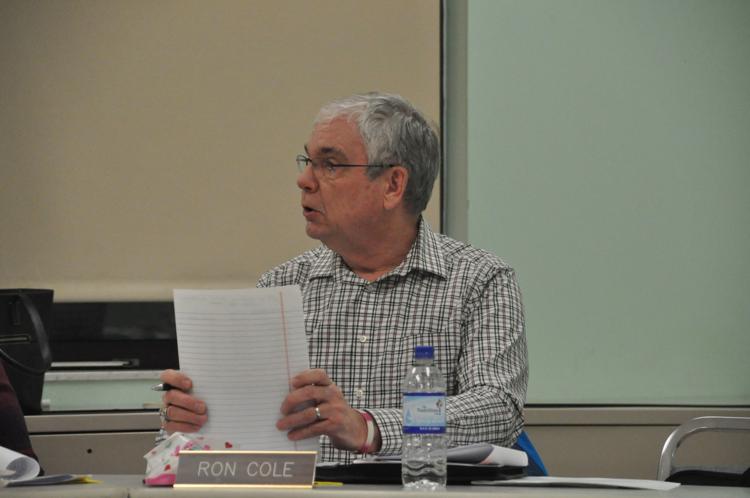 SAYRE — In a little more than two weeks, the Sayre School Board is expected to vote on a resolution from the Pennsylvania School Boards Association supporting the latest efforts at charter school reform at the state level.
Promoting the resolution Monday, Sayre School Board Vice President and PSBA Section 3 Advisor Ron Cole reminded his colleagues and those in attendance that millions of taxpayer dollars are at stake for Bradford County's school districts. In Sayre alone, he said cyber charter school costs make up 2.6% of the budget, or around $450,000.
"That's a lot of money to be putting in for students in our own district to be going into cyber schools," said Cole. " … We look at Athens. Athens is right up around $725,000. Wyalusing — $590,000. And all of Bradford County itself is right around $3 million."
Cole and school board member Margaret Barry also voiced concerns about the performance of many of these schools, especially cyber schools. Citing a report from the Center for Research on Educational Outcomes out of Stanford University, Cole said one-quarter of charter school results showed students lagging behind in reading while one-third were behind in math.
Although Cole noted that charter schools can have some positives, he said the performance outweighs any of them.
The resolution being promoted by the PSBA and going before school boards across the commonwealth raises concerns over payment calculations that result in more money being sent to charter schools than needed based on a funding formula that hasn't been updated in 23 years that is based on expenditures than the actual cost to educate the child.
"Because the tuition rate calculations are based on the school district's expenses, they create wide discrepancies in the amount of tuition paid by different districts for the same charter school education and result in drastic overpayments to charter schools; and these discrepancies in tuition rates for regular education students can vary by almost $13,000 per student and by $39,000 for special education students," the resolution stated.
The PSBA also noted that the costs of charter schools continue to grow each year for school districts, and the need for reform is urgent.
The resolutions added, "School districts are struggling to keep up with growing charter costs and are forced to raise taxes and cut staffing, programs and services for their own students in order to pay millions of dollars to charter schools."
As part of his 2020 budget proposal, Gov. Tom Wolf wants to apply the same formula for charter schools as is used for school districts, saying it would save these districts $280 million in charter school tuition.
Meanwhile, the Pennsylvania Coalition of Public Charter Schools is calling on people to voice their opposition to the governor's plan, saying in a tweet that the $280 million cut "is discriminatory and treats (charter school students) like second-class citizens."
"Now, more than ever, we need parents to share the story of how charter schools have changed their lives (and for parents with students on charter waitlists, we need you to share how your school district is failing your child)," the organization stated on its website.
"Now is the time to take action and make your voice heard," the statement continued. "Gov. Wolf and his allies in Harrisburg would like nothing more than to strip families of their right to choose a public charter school for their children."
Meanwhile, Cole said they will be doing their own outreach to state Sen. Gene Yaw (R-23) and state Rep. Tina Pickett (R-110) to look at the issue.
"We hope we can get something going down there to get some reform," said Cole.
The resolution is expected to go before the Sayre School Board during its Feb. 24 meeting.